WOW Kebab

Let's WOW!

Background

Wow Kebab is a hot pot restaurant located in Xi'an. It is mainly engaged in affordable and authentic hot pot Chuan Chuan. Faced with the market dilemma of fierce competition, Wa Chuan Chuan needs to upgrade the original brand, and it is more compatible with the millennial generation of consumers interact and connect.


Design Concept

The wow kebab brand vision is based on the concept of convenience store, combined with the brand's fresh ingredients and the convenience and social characteristics of hot pot string, with instant freshness and happiness as the core expression, the brand symbol "凹" combined with the shape of W, in this The "凹" baskets can be filled with freshness and curiosity, full of suprise and delicious food.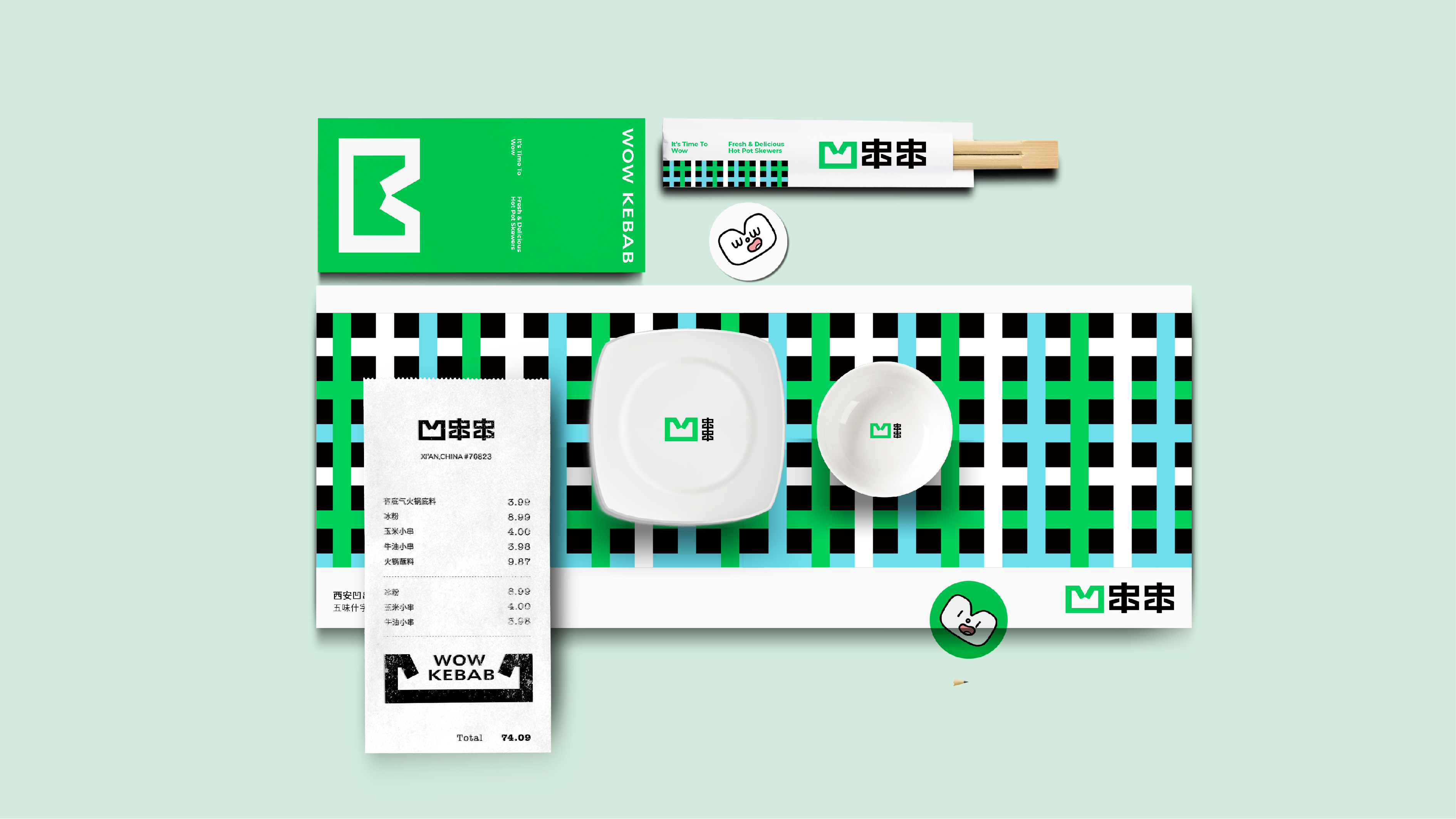 The brand IP combines brand symbols and brand graphics, and wow, as a symbolic expression, enhances the brand's affinity and ductility.